I'm going to use this post to log some of my favorite scooter paint jobs. Let's start with:

(The Steel Plate look… Not pretty… but pretty scary. I like.)
Why don't you give it a shot! Point us to some sweet scooter paint jobs!

This one called "The Freak" was submitted by Aaron in MS. Click on it to see the details. It's looking like Italjet is leading the pack in the "Cool Paint Job" department. Any challengers?

Rori points out this Honda Dio-ZX from Japan. I think I pulled an eye muscle.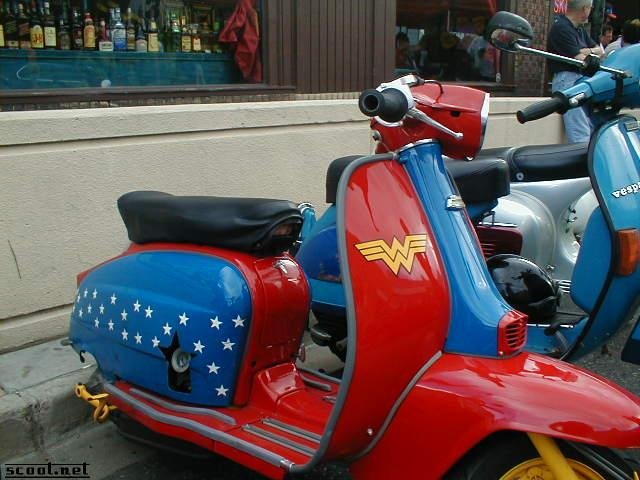 Thanks to Steph (and scoot.net and ch) for showing us this sweet little lammy. Queen Hippolyte of Paradise Island would be proud!